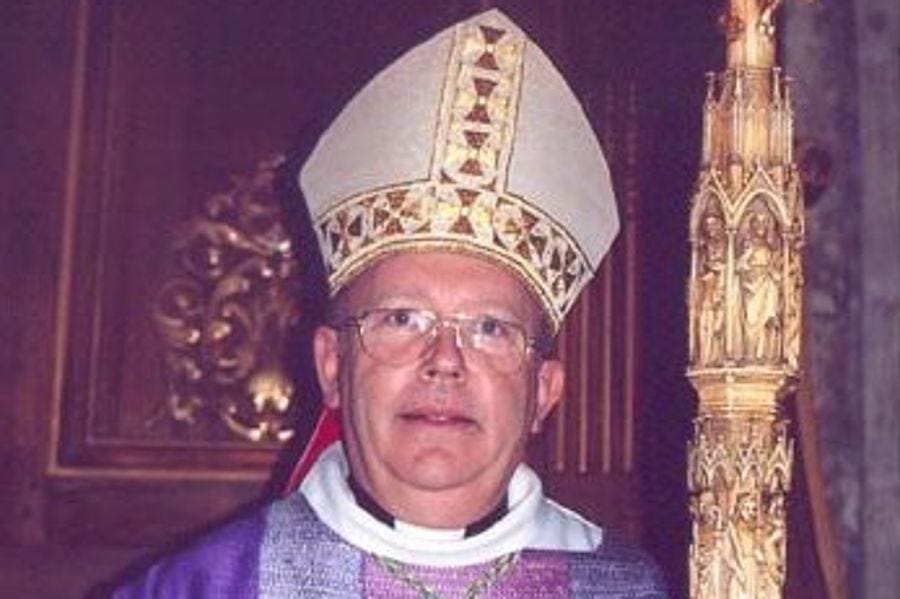 A retired French cardinal admitted Monday to abusing a 14-year-old girl 35 years ago.
In a Nov. 7 statement, Cardinal Jean-Pierre Ricard announced that he was withdrawing from his functions and would cooperate with both secular and ecclesiastical justice systems.
Ricard was president of the French bishops' conference from 2001 to 2007 and is a member of the Dicastery for the Doctrine of the Faith, which oversees abuse investigations, according to his Vatican biography.
The 78-year-old cardinal served as Archbishop of Bordeaux, southwestern France, from 2001 to 2019, when he stepped down at the age of 75.
Ricard's statement was read out by current French bishops' conference president Archbishop Éric de Moulins-Beaufort during the bishops' plenary meeting at Lourdes.
Ricard said: "Today, when the Church in France wishes to listen to the victims and to act in truth, I have decided not to keep silent about my situation and to put myself at the disposal of justice, as much on the level of society as that of the Church."
"This step is difficult. But what is most important is the suffering experienced by the victims and the recognition of the acts committed, without wanting to hide my responsibility."
"Thirty-five years ago, when I was a parish priest, I behaved in a reprehensible way with a 14-year-old girl."
"My behavior necessarily caused serious and lasting consequences for this person."
"I explained this to her and asked for her forgiveness, and I renew here my request for forgiveness, as well as to her entire family."
"It is because of these actions that I have decided to take a time of withdrawal and prayer."
"Finally, I ask forgiveness to those whom I have hurt and who will experience this news as a real trial."
Archbishop Jean-Paul James, Ricard's successor in Bordeaux, said he felt great compassion for the victim.
"And I share the sorrow of all those, especially in the Archdiocese of Bordeaux, who will be hurt by these revelations," he said.
Moulins-Beaufort disclosed Monday that a total of 11 active and retired bishops were currently subject to secular or ecclesiastical investigations.
Commenting on Ricard's statement, the archbishop said: "I must point out that the fact of which he speaks, even if it was a long time ago, was the object of a report to the public prosecutor, since the young girl was a minor at the time of the facts, and of a report to the Dicastery for the Doctrine of the Faith."
Ricard's declaration comes shortly after it emerged that French Bishop Michel Santier had resigned in 2021 following accusations of spiritual abuse while implying publicly that he was stepping down for health reasons.
The revelation generated anger among French Catholics, who have been shaken by a series of abuse scandals in recent years.
The Independent Commission on Sexual Abuse in the Church (CIASE) estimated in 2021 that as many as 330,000 children were abused from 1950 to 2020 in the French Catholic Church.
In response, the French bishops promised to undertake "a vast program of renewal" of their governance practices.
Pope Francis was asked about the Bishop Santier scandal during an inflight press conference on Sunday at the end of his visit to Bahrain.
Commenting generally on the Church's efforts to combat abuse, he said: "It is a process that we are undertaking and we are carrying it out with courage, and not everyone has courage; sometimes there is the temptation to compromise, and we are also all slaves to our sins, but the will of the Church is to clarify everything."
Comments