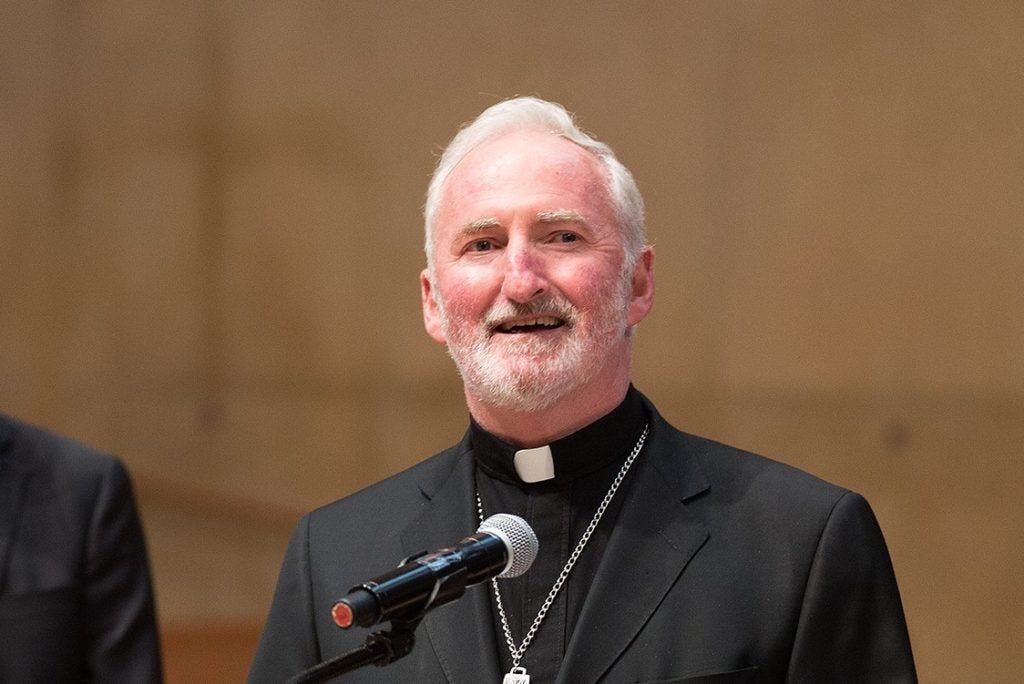 Auxiliary Bishop David O'Connell of Los Angeles died Saturday at age 69, the Archdiocese of Los Angeles has reported.
The archdiocese said in a statement that the bishop died unexpectedly, and that the cause of death was still being investigated.
Initial reports said the bishop was the victim of gun violence, but those reports remain unconfirmed, and are seemingly based on police reports of an unidentified shooting victim near the bishops' residence.
Several local media outlets reported Saturday that the bishop was a victim of gunshot, after the Los Angeles County Sheriff's Department issued a report Saturday afternoon that an unnamed adult gunshot victim died Saturday afternoon on the same block as the bishop's residence.
But a Sheriff's Department spokeswoman told The Pillar Saturday evening that she could not confirm that O'Connell was the victim of the shooting under investigation.
By 9:00 pm Saturday evening in Los Angeles, the local City News Services, one of the first outlets to report that O'Connell died by gunshot, updated its coverage.
According to the news service, a Sheriff's Department officer Saturday evening classified the investigation into O'Connell's death as "an unknown cause death investigation," despite the earlier report of a shooting death on the bishop's block.
The bishop, who was ordained a priest of Los Angeles in 1979, was consecrated an auxiliary bishop in 2015. A native of Ireland, O'Connell spent most of his priesthood in ministry among immigrant and Hispanic communities in Los Angeles.
In a statement released earlier today, Los Angeles Archbishop José Gomez described Bishop O'Connell as a "man of deep prayer who had a great love for Our Blessed Mother … a peacemaker with a heart for the poor and the immigrant."
"I am very sad this afternoon to report that our beloved Auxiliary Bishop David O'Connell has passed away unexpectedly. It is a shock and I have no words to express my sadness," said Archbishop Gomez.
"As a priest and later a bishop here in Los Angeles for more than forty-five years, Bishop Dave was a man of deep prayer who had a great love for Our Blessed Mother. He was a peacemaker with a heart for the poor and the immigrant, and a passion for building a community where the sanctity and dignity of every human life was honored and protected.
"He was also a good friend, and I will miss him greatly. I know we all will. Please join me in praying for Bishop Dave and for his family in Ireland. May Our Lady of Guadalupe wrap him in the mantle of her love, and may the angels lead him into paradise, and may he rest in peace," said Archbishop Gomez in his statement.
📰
'The Pillar' covers Catholic news intelligently and reliably, because our subscribers know good journalism is worth paying for. So subscribe today – or upgrade your subscription!
This story is developing and will be updated.
This story was updated at 9:00 pm Pacific on Feb. 18 to include an update from City News Service.
Comments