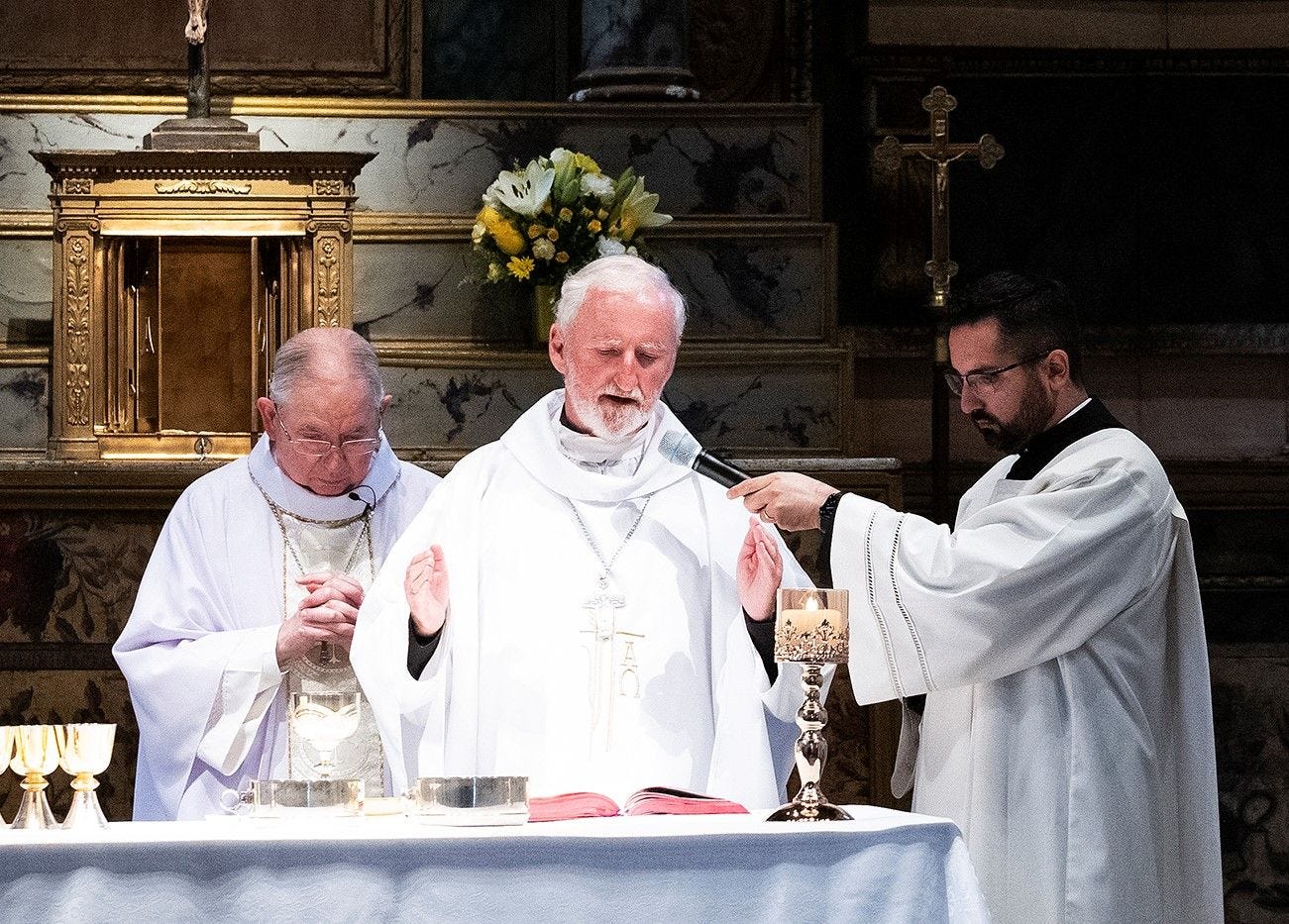 The death of Los Angeles auxiliary Bishop David O'Connell has been ruled a homicide, according to the Archdiocese of Los Angeles.
O'Connell, 69, was killed in his Los Angeles home Feb. 18.
In a statement released Sunday morning, LA's Archbishop Jose Gomez explained that:
"We learned early this morning from the Los Angeles County Sheriff's office that they have determined that the death of Auxiliary Bishop David O'Connell yesterday was a homicide. We are deeply disturbed and saddened by this news."
In a tweet, Los Angeles County Sheriff Robert Luna called O'Connell's death a "murder."
"My heart grieves after learning of the murder of Auxiliary Bishop David O'Connell. He lovingly served as a priest and Bishop in Los Angeles County for forty-five years," the sheriff wrote.
A Sunday statement from the Sheriff's Department confirmed that on Saturday, Feb. 18, "deputies responded to the [bishops's] location regarding a medical emergency call. When they arrived, they discovered a male adult suffering from a gunshot wound. Paramedics arrived and pronounced him dead at the scene."
The Archdiocese of Los Angeles initially announced Saturday afternoon that O'Connell had died of unknown causes.
Several local media outlets reported Saturday that the bishop was a victim of gunshot, after the Los Angeles County Sheriff's Department issued a report Saturday afternoon that an unnamed adult gunshot victim died Saturday afternoon on the same block as the bishop's residence.
Nevertheless, Sheriff's Department public information officers had repeatedly declined to officially confirm that O'Connell was the victim of violence, until Luna's tweet Sunday morning, which came a few moments before Gomez released his own statement.
The bishop, who was ordained a priest of Los Angeles in 1979, was ordained to the episcopacy in 2015. A native of Ireland, O'Connell spent most of his priesthood in ministry among immigrant and Hispanic communities in Los Angeles.
Friends of the bishop say he was devoted to the poor, to the rosary, and to the Blessed Virgin Mary.
In his Sunday statement, Gomez urged prayer.
"Let us continue to pray for Bishop Dave and his family. And let us pray for law enforcement officials as they continue their investigation into this terrible crime," the archbishop wrote.
"We ask Our Blessed Mother Mary to intercede and be a mother for all of us in this moment of sadness and pain."
Comments