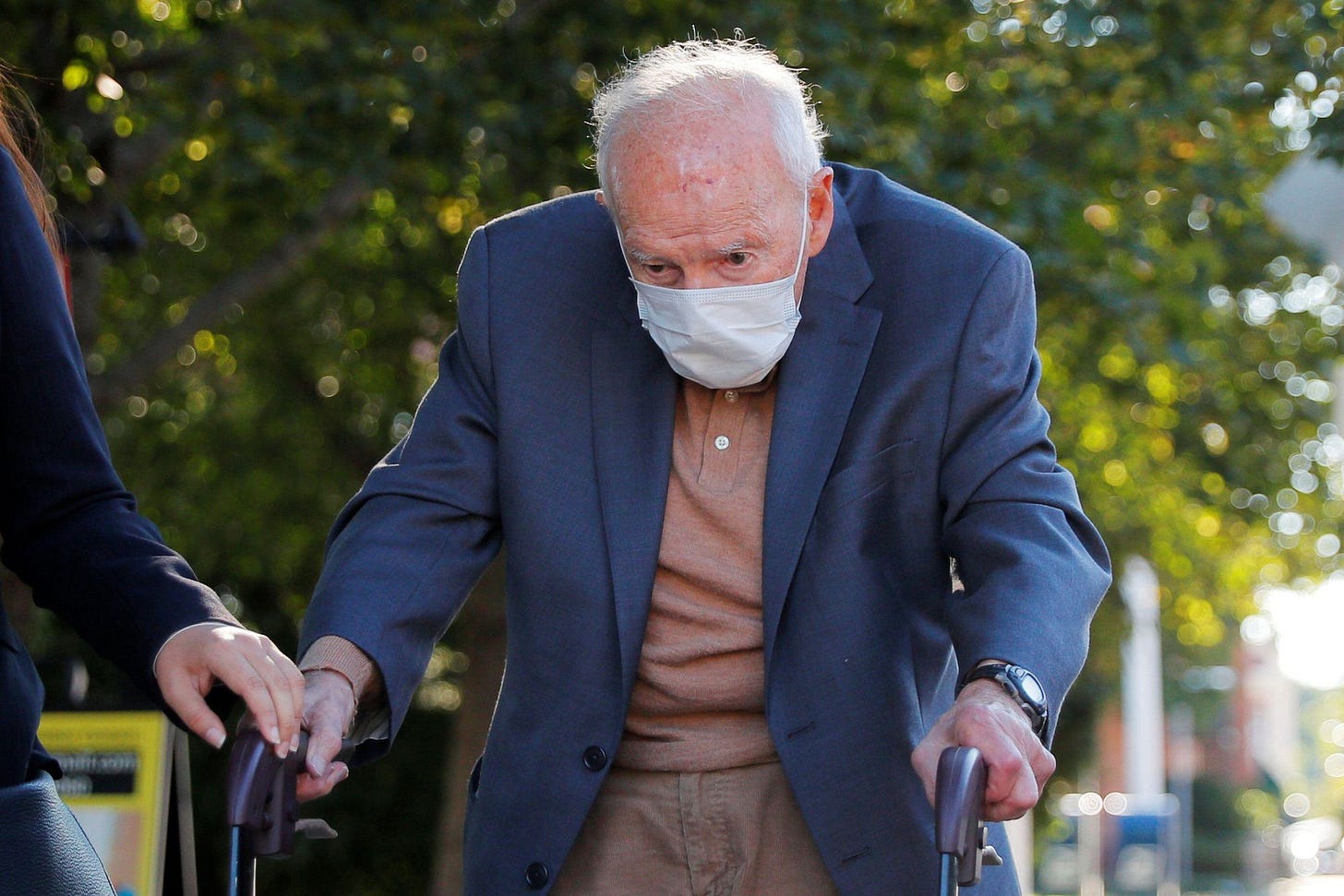 Attorneys for Theodore McCarrick told a Massachusetts court on Monday that the former cardinal has dementia and is not mentally competent to stand trial.
They asked the court to dismiss the sexual assault charges against McCarrick.
Prosecutors say they will hire their own expert to conduct a second evaluation of the 92-year-old former cardinal, the Associated Press reports.
McCarrick, 92, has pleaded not guilty to sexually molesting a 16-year-old-boy during a wedding reception at Wellesley College in Wellesley, Massachusetts in 1974. He faces three counts of indecent assault and battery on a person over 14. Each criminal count carries a maximum penalty of five years imprisonment in Massachusetts.
While numerous allegations of sexual abuse have surfaced against McCarrick over the last five years, and he has been found guilty in a Vatican administrative penal process, the Massachusetts case is the only criminal case against him. Many of the other allegations against McCarrick have fallen beyond state statutes of limitation, effectively preventing his prosecution in state courts.
In Massachusetts, McCarrick was able to be criminally charged with alleged assaults from 1974 because he was not a state resident and the statute of limitations' time period for prosecution was paused when he left the state.
McCarrick's attorneys had said in a motion last month that he was being examined by Dr. David Schretlen, a psychiatry and behavioral science professor from the Johns Hopkins University School of Medicine.
The attorneys said they had serious concerns that McCarrick "would be unable to assist meaningfully in the preparation of his own defense or to consult effectively with counsel during trial with a reasonable degree of rational understanding."
They said they anticipated that the medical evaluation would show "significant neuropsychological deficits," which appear "to be worsening rapidly, and to impair both Mr. McCarrick's cognition and his memory."
In June 2018, the Archdiocese of New York announced that McCarrick had been removed from public ministry, at the instruction of Pope Francis, over credible allegations that he had sexually abused an altar server.
The next month, he resigned from the College of Cardinals. In the months that followed, numerous other allegations of sexual abuse and coercion were raised against him.
McCarrick was laicized after a Vatican administrative penal process in 2019, which found him guilty canonically of sexual crimes with minors and adults, with the aggravating factor of "abuse of power."
McCarrick was also found by the Vatican to have solicited sexual contact within the sacrament of confession.
Comments