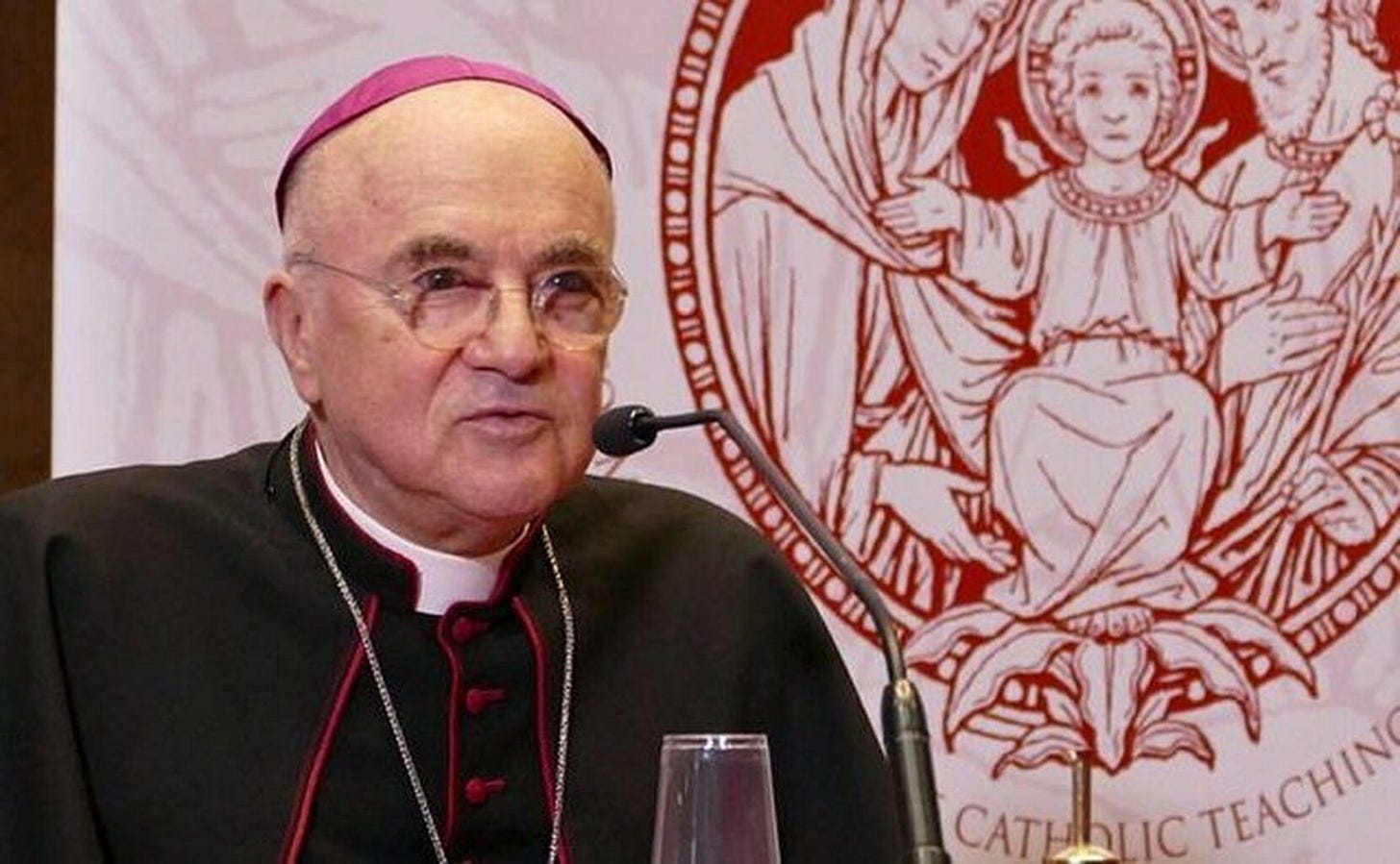 The director of an upcoming conference of Catholic traditionalists said Thursday that a plan to issue "articles of resistance" against Pope Francis is not meant to oppose the pontiff directly, while conceding that the provocative talk titles used at the "Catholic Identity Conference" help boost conference attendance.
"This is not opposition to the pope…it is opposition to some of the pope's policies, absolutely, but not to him as a person," Eric Frankovitch, director of the controversial Catholic Identity Conference, to be held in Pittsburgh Friday and Saturday.
The conference drew attention this week - and comparisons to the Protestant Reformation - after organizers announced an Oct. 1 press conference at which "three prominent Catholic spokesmen" - unnamed in the press release - "will present articles of resistance against the Vatican and to the pontificate of Pope Francis."
But Frankovitch told The Pillar that while the conference takes issue with policies promulgated by Pope Francis, it does not intend to oppose the pope personally, or treat him with disrespect.
"We want to do this with respect and fraternity…we want to call attention to things that aren't good for the Church. Not good for parishioners that attend [Traditional Latin] Masses, and not for the Church in general."
"So it's not intended to be as combative as it sounds … Is it opposition to some of the pope's policies? I mean, absolutely, but not to him as a person," Frankovitch, a West Virginia attorney, told The Pillar.
While the lawyer insisted that attendees at the Catholic Identity Conference are faithful Catholics, he conceded that the idea of "formal resistance" to the pope - as expressed by conference organizers in a press release - could seem to run counter to that idea.
"And that's not the intention," he said. "I mean, I didn't write [the press release], but maybe it could have been worded better … Maybe it should have been some something like 'opposition of the pope's policies.'"
"That might have made it more clear," he said
Asked about a section of the press release which accused the pope of endorsing "crimes against God and against humanity," Frankovitch distanced himself, telling The Pillar, "I can't speak to that. That's not what I'll be talking about."
Get "The Pillar" in your inbox every Tuesday and Friday. You'll love it.
The "Catholic Identity Conference" has been held annually in Pittsburgh since 2018, organized by the Catholic Identity Foundation, a nonprofit for which Frankovitch is a trustee, along with Michael Matt, who is editor of "The Remnant," a traditionalist Catholic newspaper headquartered in Minnesota. Frankovitch is a West Virginia attorney, who represents both the National Rifle Association and the Society of St. Pius X, a clerical association in "irregular communion" with the Church.
The conference has featured in recent years speakers critical of both Pope Francis and the Second Vatican Council.
But this week, a press release issued on conference letterhead announced a bigger step — the presentation at a Saturday press conference of "articles of resistance against the Vatican and the Pontificate of Pope Francis," expressing "formal resistance on behalf of practicing American Catholics."
What does that mean?
"What they're attempting to do is just present articles of resistance to the Holy Father, because we're traditional Catholics, and there's been some things coming out of the Vatican recently that have sought to crush the Traditional Latin Mass worldwide," explained Tess Mullins, a reporter for The Remnant and the media liaison for the press conference.
But the media liaison was vague on what "resistance" might actually mean.
She said the "articles of resistance" were meant to encourage bishops and the pope to continue allowing traditionalist Catholics to worship using the Extraordinary Form of the Mass.
"We're not advocating that anyone disobey or act out. Definitely nothing aggressive. We're not violent or anything like that…. Resistance just means, in this case, that they're seeking to preserve what's been handed down in the Church, to believe and protect all the dogmas of faith that we were taught to protect and defend. That's pretty much it. We just hope [the Extraordinary Form] can keep going."
Mullins said that in her view, Extraordinary Form Masses are where "really strong believers go."
"It's where faithful ones go. And so those happen to be a good force of unity… The Latin Mass attracts those who are very faithful, very serious about it, and just want to live a Catholic life, and have traditional sacraments."
"We attend Mass on Sunday, every Sunday and holy day of obligation. We pay our tithes and we want to worship in this way. Whereas the mainstream Church, if you look at the stats, 80% of registered Catholics don't attend Sunday Mass anymore. So in terms of the Catholic thing, there's these faithful practicing Catholics being discriminated against, on a religious discrimination level, and we're being told that our Mass can't be offered anymore, and those churches are shutting down, but we are the ones that seek to worship with 100 percent of our ability."
"We're hoping that the Vatican will hear [us], and that the arguments are logical enough to make them rethink Traditionis custodes," Mullins told The Pillar.
After the press conference was announced, organizers of the Catholic Identity Conference seemed to have made some effort to distance themselves from the "formal resistance" plan.
Mullins told The Pillar that while the press conference would take place during the Catholic Identity Conference, appeared on the conference schedule, and had been announced on conference letterhead, it was not actually a part of the conference.
And while Mullins used a Catholic Identity Conference email address, offered to supply conference press credentials, and was identified to The Pillar by the Catholic Identity Conference as a conference spokesperson, she insisted that she was not formally affiliated with the conference, and neither was the "articles of resistance" press conference.
The press conference speakers would speak for themselves, Mullins insisted, and not on behalf of the Catholic Identity Conference.
Mullins declined to identify the "prominent Catholic spokesmen" scheduled to speak at the media event, telling The Pillar the names were "under embargo," and could not be disclosed to reporters.
But Frankovitch cut through the mystery.
"It's a joint conference with the Catholic Identity Conference, The Remnant, and LifeSiteNews," the lawyer explained. "I'll be speaking for the Catholic Identity Conference, Michael Matt for The Remnant, and I believe John Henry Westen, [LifeSiteNews editor], will speak for LifeSiteNews."
Frankovitch said he thought the idea of "resisting" the pope had been largely misunderstood.
"I want to tell you, I think some of these terms get kind of misconstrued, and unintentionally so," the director explained.
Evoking Galatians 2, Frankovitch explained that St. Paul "resisted" St. Peter, the first pope, "to his face, because he clearly was wrong."
Still, Frankovitch acknowledged that some critics have compared the idea of "formal resistance" to the leaders of the Protestant Reformation. Asked about comparisons between the "articles of resistance" and Martin Luther's famous 1517 theses, Frankovitch said his group's efforts were not the same as Luther's.
Frankovitch said his group was using the language of resistance to get attention — in Rome, and among American bishops.
"I understand why you would ask that. And maybe it does sound that way, but it's not intended that way. I mean, it's intended to draw attention to things that we think are wrong and that need to be drawn attention to — and to get the attention of the pope and other bishops and cardinals, that there's some injustice going on and we need to look at these things," he explained.
"So it's not intended to be a revolt, or to be a Protestant revolution or anything of that nature. It's intended to draw attention to things that we think attention definitely needs to be drawn to," Frankovitch said.
The lawyer said that while some speakers at the Catholic Identity Conference have said Pope Francis is "not Catholic" or have accused the pope of heresy, "that's not the attitude at all" in "most diocesan and traditional order parishes."
"Certainly, most everybody's more conservative than the pope, but everyone acknowledges he's the pope. And they can disagree with him on certain of his policies — bringing in Joe Biden or Nancy Pelosi — I mean we resist that. It's not good stuff."
"And you know, you can pick on either side. You can go to the other side, and the very liberal leftist, and, well, they say crazy things as well," he said.
But those accusing the pope of heresy do not speak for most traditionalist Catholics, Frankovitch said — even if they do speak at the Catholic Identity Conference.
📰
Get 'The Pillar' in your inbox every Tuesday and Friday - and help make subscriber-supported journalism happen - with no clickbait, and no nonsense
While the organizer tried to tamp down controversy over his group's "articles of resistance," he also acknowledged that the Catholic Identity Conference takes a provocative approach.
Talks during the two-day conference have been given names like, "Francis's War on God and History," "Francis's Missionary Genocide," "Is the Pope Pro-Life?," and "Pope of Surprises: Chaplain to the New World Order."
"You know, extreme statements make it difficult for everybody. I mean, I understand that, and I'm not making excuses, but I do understand how that happens," Frankovitch said.
"But I go back to the Pelosi thing - right after the courageous Archbishop Cordileone bans Pelosi from receiving Communion, the pope has her in the office in the Vatican. And Biden reports that the pope told him he's a Catholic. And they're the most pro-abortion, by all appearances, anti-Catholic politicians."
"And so it's frustrating, and people get frustrated, and they lash out, and of course they shouldn't, but it's human nature and sometimes that happens," Frankovitch said.
"And I'll grant you, maybe we should be a little more cautious with some of the titles that we're doing. I would grant you that some of it…I hate to say this, but, you know, some of it does generate enthusiasm and attendance of people."
"But we could be more cautious in some of the ways the titles were written," he said.
"We would hope that there would be some realization by the pope or those close to him that we don't want to be enemies, and we're not intending to be enemies, and as far as we're concerned, we're not."
The Diocese of Pittsburgh, in which the conference will be held, told The Pillar this week that the diocese "is in no way affiliated with this event. The diocese does not support, endorse, or encourage people to attend this event."
📰
You're our business plan! 'The Pillar' relies on subscribers, and subscribers rely on us. If you know good journalism is worth paying for, subscribe today – or upgrade your subscription!
Comments