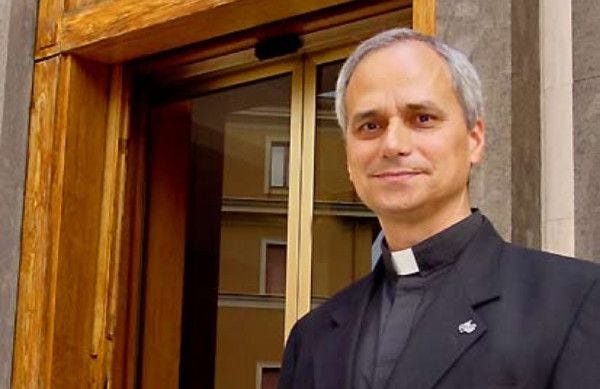 Pope Francis has named Bishop Robert Francis Prevost O.S.A. to lead the Dicastery for Bishops, the Vatican announced on Monday, ending months of speculation about who would succeed Cardinal Marc Ouellet as head of the department which oversees episcopal nominations and discipline.
Prevost, 67, has been serving as bishop of the Peruvian Diocese of Chiclayo, where he was appointed in 2014. Along with his appointment as prefect, the Vatican press office announced, Pope Francis has granted Prevost the personal rank of Archbishop, and he will take the title of Archbishop-Bishop emeritus of Chiclayo when he takes over at the dicastery on April 12.
A Chicago native, he was previously appointed by Francis as a member of both the Dicastery for Bishops and the Dicastery for Clergy. He is also a canon lawyer with experience as both a missionary and diocesan administrator, and has previously served as head of the global Augustinian order.
Prevost became superior general of the Augustinians in 2001. Having previously been a provincial superior for the order in the United States. He spent much of his ecclesiastical ministry as a missionary, and was consecrated a bishop in 2015.
📰
Get 'The Pillar' in your inbox every Tuesday and Friday - and help make subscriber-supported journalism happen - with no clickbait, and no nonsense
In November 2020, Pope Francis named Prevost a member of the then Congregation for Bishops, a move that surprised many Church watchers, given that Prevost is neither a cardinal nor a metropolitan archbishop. He was one of three American bishops named by Francis to the dicastery, alongside Cardinal Blase Cupich of Chicago and Cardinal Joseph Tobin of Newark.
Prevost will replace Cardinal Marc Ouellet, the Canadian who has led the department since he was appointed by Pope Benedict XVI in June 2010, when he was also named head of the Pontifical Commission for Latin America — in which role he is now also succeeded by Prevost.
Speculation about Ouellet's retirement and successor has been high in recent months, especially following the promulgation of the new apostolic constitution for the Roman curia, Praedicate evangelium, in March last year. After the constitution was promulgated, Pope Francis named three women to serve as members of the reconstituted dicastery, an historical first.
While many reports cited Cardinal Blase Cupich as a likely candidate for the job, sources close to the Dicastery for Bishops repeatedly told The Pillar that Pope Francis' preferred appointee was the dicastery's serving secretary, Archbishop Ilson de Jesus Montanari, who reportedly declined the appointment more than once.
Ouellet will leave office just short of his 79th birthday, and well after the nominal episcopal retirement age of 75.
Since the election of Pope Francis, Ouellet has steered the Vatican's episcopal department through a series of major reforms, including the implementation of both Come una madre amorevole and Vos estis lux mundi, papal legislation which handed the dicastery responsibility for investigations into newly codified or redefined canonical crimes episcopal negligence and abuse.
Ouellet was also in charge of the department during the fallout of the Theodore McCarrick scandal in 2018, in which the Vatican, and Ouellet's department in particular, came under heavy scrutiny and criticism for the past handling of allegations of abuse against the disgraced former cardinal.
Ouellet has also faced accusations of personal misconduct in recent months — accusations he has strenuously denied. Last year, the Vatican announced that it would not conduct a canonical trial into sexual misconduct allegations leveled against the cardinal, after a preliminary investigation led Pope Francis to conclude there were "insufficient elements" to require a further canonical process.
In December, the cardinal said that he would sue the woman who accused him of sexual assault during his tenure as Archbishop of Quebec. Earlier this month, French media reported that Pope Francis had reviewed a second accusation against brought Ouellet but again did not find sufficient evidence to launch a canonical process.
Ouellet's successor has himself faced questions about his own judgment in the past.
In 2021, The Pillar reported that while he was a provincial Augustinian superior in the U.S., Prevost permitted a known sexual abuser to reside near a Catholic elementary school without alerting either the school or parish to the priest's presence.
Prevost now leads the department charged with handling complaints against serving and retired bishops like Ouellet, and overseeing several ongoing investigations into complaints of misconduct or negligence against bishops around the world.
Comments