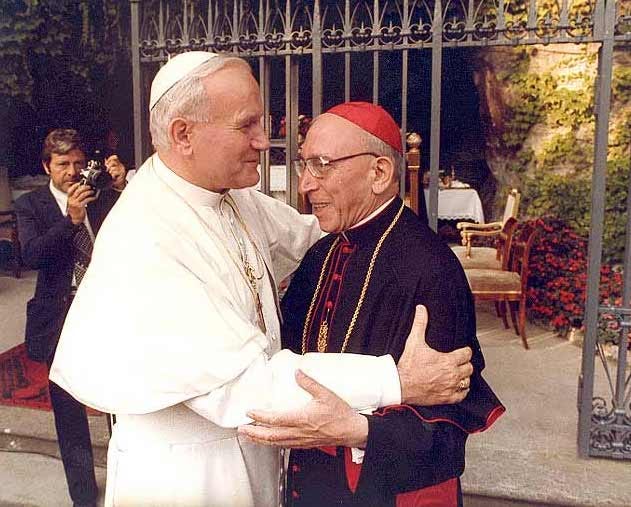 In an interview with America Media released Monday, Pope Francis was asked about criticisms of the Vatican-China deal, under which the communist Chinese government plays a role in the appointment of bishops in the country.
Intended to promote dialogue and ease persecution of Catholics in China, the deal has faced criticism by those who argue it has borne little fruit and has led to Vatican silence on human rights abuses in China.
In response to the question, Pope Francis said:
"It is not a matter of speaking or silence. That is not the reality. The reality is to dialogue or not to dialogue. And one dialogs up to the point that is possible."
"For me, the greatest model I find in the modern period of the church is Cardinal Casaroli. There is a book called 'The Martyrdom of Patience' that is all about the work he did in Eastern Europe. The popes—I mean Paul VI and John XXIII—sent him above all to the countries of Central Europe to try to re-establish relations during the period of communism, during the Cold War. And this man dialogued with governments, slowly, and he did what he could and slowly was able to re-establish the Catholic hierarchy in those countries. For example—I think of one case—it was not always possible to appoint the best person as archbishop in the capital, but instead the one that was possible according to the government."
So who was Cardinal Casaroli?
Cardinal Agostino Casaroli was born Nov. 24, 1914 in northern Italy. He was ordained a priest in 1937 and became a bishop 30 years later.
He was elevated to the role of cardinal in 1979 by Pope John Paul II, who also appointed him Secretary of State – a role in which he served until 1990, despite the fact that John Paul II moved away from the Ostpolitik approach from the early days of his pontificate.
Trained as a member of the Vatican's diplomatic corps, Casaroli began working on in the mid-1960s on addressing the freedom of the Church in Eastern Europe. Casaroli was the primary architect behind the Church's Ostpolitik policies of working to rebuild Vatican relations with countries under communist rule, beginning in the 1960s.
In 1989, he helped arrange the historic meeting between John Paul II and Mikhail Gorbachev.
Start your day with Starting Seven - a daily news roundup in your inbox.
What exactly was Ostpolitik?
The Ostpolitik strategy was an approach marked by limited engagement with communist regimes in Eastern Europe rather than breaking off diplomatic connections altogether.
Under this policy, the Vatican entered negotiations and signed agreements with communist governments. Vatican officials also refrained from criticizing communist regimes.
The goal of that approach was to ease tensions between communist nations and the West, and in doing so, to help shield Catholics - particularly priests - who lived there from persecution and death.
Proponents of Ostpolitik openly acknowledged that it was a pragmatic strategy aimed at survival and allowing Catholics in communist countries to continue accessing the sacraments – Casaroli called it "a way of not dying."
Was Ostpolitik successful?
It depends who you ask.
Advocates of the Ostpolitik approach argue that it saved lives and played an important role in ending communism in Europe.
Opponents of Ostpolitik argue that the strategy failed and in fact backfired, giving communist powers a dangerous upper hand over the Church in several Eastern European countries, and allowing communist intelligence agencies to infiltrate the Vatican – while undermining the Church's credible evangelical witness.
How does that relate to the Vatican-China deal?
Like Ostpolitik, the Vatican-China deal is based on the premise that dialogue and negotiation are the best way to protect the Church and make advances, albeit gradual ones, with a communist government.
But the deal, which was recently renewed, has faced staunch opposition from critics who argue that it has done little to improve the plight of Catholics in China, while ceding important decision-making powers to the government.
Critics also say it has led to pressure on local clergy to take oaths of loyalty to the state-sponsored Church under Communist authority.
Francis himself has acknowledged that the Vatican-China deal has yielded "questionable" results. But he has also reiterated that he believes dialogue itself to be a worthwhile endeavor.
In his comments to America Media, the pope also stated, "With China I have opted for the way of dialogue. It is slow, it has its failures, it has its successes, but I cannot find another way."
The pope's comments suggest that despite the criticisms of the Vatican-China deal, he sees engagement as a success in itself, and he has no intention of changing course.
📰
'The Pillar' covers news you won't read anywhere else. We do it intelligently and reliably, because our subscribers know good journalism is worth paying for. So subscribe today – or upgrade your subscription!
Comments