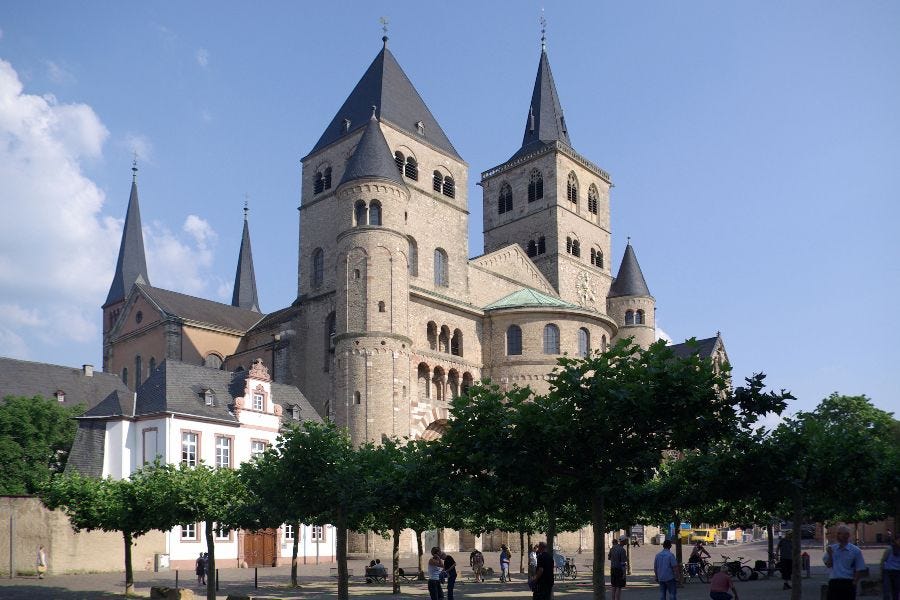 A report examining a German bishop's handling of clerical abuse cases in the 1960s and 70s will not be published this month as planned.
Gerhard Robbers, a spokesman for an independent commission assessing abuse in the Diocese of Trier, said that the study of Bishop Bernhard Stein's actions would now be released in December, reported KNA.
The delay is reportedly due to the discovery of new files and the emergence of new witnesses.
Stein led the diocese, located at Germany's border with Luxembourg, from 1967 to 1980. He died in 1993 at the age of 88. He is accused of covering up abuse cases.
The independent commission on sexual abuse in the Trier diocese released an interim report in August on cases from 1946 to 2021. It said it had so far identified 513 victims and 195 perpetrators of abuse.
The report noted that Trier's city council held a hearing in February about whether Stein should be stripped of his honorary citizenship of the city and a square honoring him be renamed.
The commission said in the 85-page interim study that its next report would focus on Stein's time in office "as there is public controversy about his responsibility for abuse cases in the diocese and calls for more precise information."
The commission's work is being followed closely by German media as it will also investigate Cardinal Reinhard Marx's tenure as bishop of Trier from 2002 to 2008. Marx is the archbishop of Munich and Freising, coordinator of the Vatican Council for the Economy, and a member of Pope Francis' Council of Cardinals.
The commission is also expected to touch on the role of Bishop Georg Bätzing, the current chairman of Germany's bishops' conference, who served as vicar general of the Trier diocese from 2012 until his appointment as bishop of Limburg in 2016.
The commission, launched in June 2021, aims to produce an annual interim report as it builds up to the publication of a comprehensive final report.
Several German dioceses have already issued detailed reports on their handling of historical abuse cases, including the Archdiocese of Cologne, the Archdiocese of Munich and Freiberg, the Diocese of Münster, and the Diocese of Osnabrück.
Other dioceses have commissioned reports, such as the Diocese of Essen, the Archdiocese of Freiburg, the Diocese of Mainz, and the Diocese of Passau.
Several dioceses have announced delays to their reports in recent months. The Essen diocese announced in June that its report would be postponed until next year. The Freiburg archdiocese said in September that it had delayed its abuse study until April 2023. That same month, the Diocese of Mainz said its final report was being postponed until March next year.
Senior German bishops have offered their resignations to Pope Francis in the past two years, often following criticism of their handling of abuse cases. They include Hamburg's Archbishop Stefan Heße, Cologne's Cardinal Rainer Maria Woelki, and Munich's Cardinal Marx. The pope has so far declined to accept the resignations.
Bishop Franz-Josef Bode, the deputy chairman of the German bishops' conference, announced last month that he would not be submitting his resignation to the pope despite a damning interim report on the handling of abuse cases in his Diocese of Osnabrück.
The 71-year-old bishop, who also serves on a committee overseeing Germany's controversial "synodal way," told the Catholic news website domradio.de in September that he wanted to reform safeguarding norms in his diocese "with all my might."
"I am still in office here for three years, so I felt that I could better assume responsibility for those affected than if a vacant see were to occur now and everything were to be interrupted for over a year and the whole thing were to be disrupted," he said.
Comments