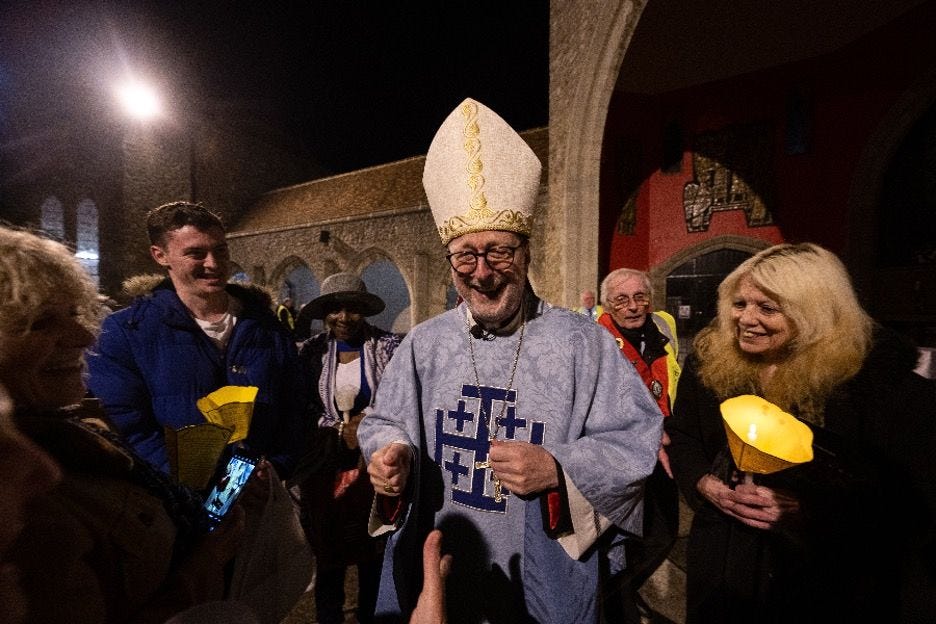 Pope Francis on Monday named U.K. nuncio Archbishop Claudio Gugerotti as the new prefect of the Vatican Dicastery for the Eastern Churches.
The 67-year-old Italian archbishop succeeds the Argentine Cardinal Leonardo Sandri, who has led the dicastery since 2007 and turned 79 on Nov. 18. The customary retirement age for bishops is 75, although a few other current Vatican prefects have also served beyond this age.
Archbishop Gugerotti, who will take up the new post in mid-January, has served as the apostolic nuncio to Great Britain since 2020.
Before the appointment, he was the papal representative to Ukraine for five years. That experience should be helpful in his new role of overseeing relations between the Vatican and the 23 autonomous Eastern Catholic Churches in full communion with the pope. The Ukrainian Greek Catholic Church is the largest of the 23 Churches.
The second-largest is the Syro-Malabar Church, based in India, which could provide the archbishop with his biggest test, due to a fierce internal dispute over liturgical changes that has drawn in the Vatican. Archbishop Gugerotti has written books about Eastern liturgies and may take a close interest in the debate.
Archbishop Gugerotti was born in Verona, northern Italy, in 1955 and ordained a priest in 1982. After studying Eastern languages and liturgy, he taught patristics in Verona before being appointed to the Roman curia and serving at the then-Congregation for Eastern Churches. He was named the Congregation's undersecretary in 1997.
He also taught at Rome's Pontifical Oriental Institute and knows Latin, Greek, classical and modern Armenian, Kurdish, English, and French.
Although he did not train as a Vatican diplomat, he was named apostolic nuncio to Georgia, Armenia, and Azerbaijan by Pope John Paul II in 2001. He later served as the pope's representative in Belarus, where he reportedly helped to release political prisoners.
Amid tensions between the Catholic Church and the Belarusian government in 2020 after a disputed election, Pope Francis sent Archbishop Gugerotti as a special envoy to meet with the country's President Alexander Lukashenko.
As the intermediary between the Vatican and the Ukrainian Greek Catholic Church, the archbishop could play a role in the Holy See's efforts to end the Ukraine war.
Comments